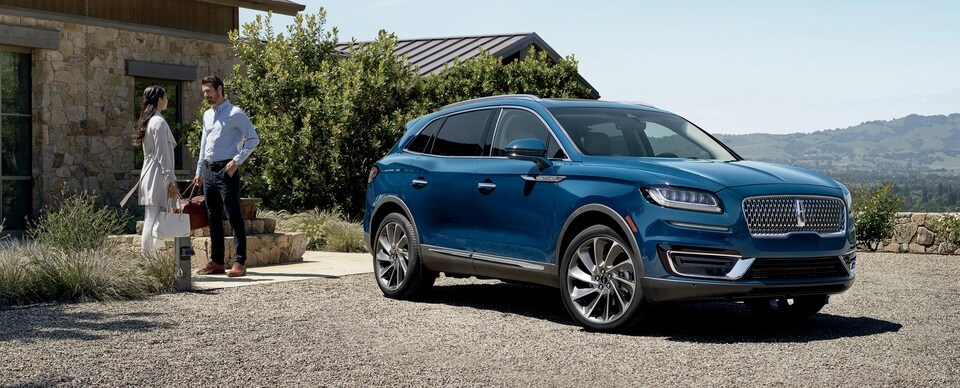 Surround Yourself in the Luxurious Capability of the New Lincoln Nautilus
When the time comes to purchase a brand-new SUV in Longview, WA, many prospective owners may choose to settle for less than they should. You don't need to settle with the new 2020 Lincoln Nautilus SUV. This large, spacious, and popular midsize SUV treats passengers and drivers to luxurious comfort.
It features a wide variety of capability and technological features that can keep occupants connected and informed. It also includes many features that cater in detail to the needs of your passengers. When it comes to surrounding occupants in safety, comfort, and luxury, few vehicles in the Chehalis area can match the many charms of the new Lincoln Nautilus.
The New Lincoln Nautilus Offers Robust Performance
The new 2020 Lincoln Nautilus is an amply sized SUV with plenty of interior seating room. It has plenty of power under the hood, and this vehicle offers a number of powerplants that can provide fuel efficiency, power, and dependability. The smaller powerplant is a capable four-cylinder 2.0-lite motor. It has a competent turbocharger under the hood as well, and this high-performance design feature contributes to a healthy 280 pound-feet of torque and 250 horsepower.
There is more to come, because a larger and even more capable motor waits in the wings. This V6 engine has an economical 2.7-liter of displacement. One turbocharger isn't enough for this motor, so it includes two in its design package. These twin-turbochargers and other under the hood talents give this motor the ability to put out 380 pound-feet of torque and 335 horsepower. This kind of power allows this vehicle to move nimbly and quickly around the Kelso area even when laden with passengers and luggage.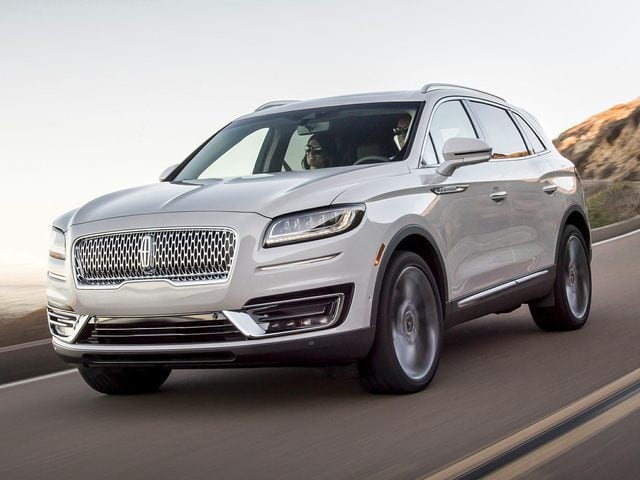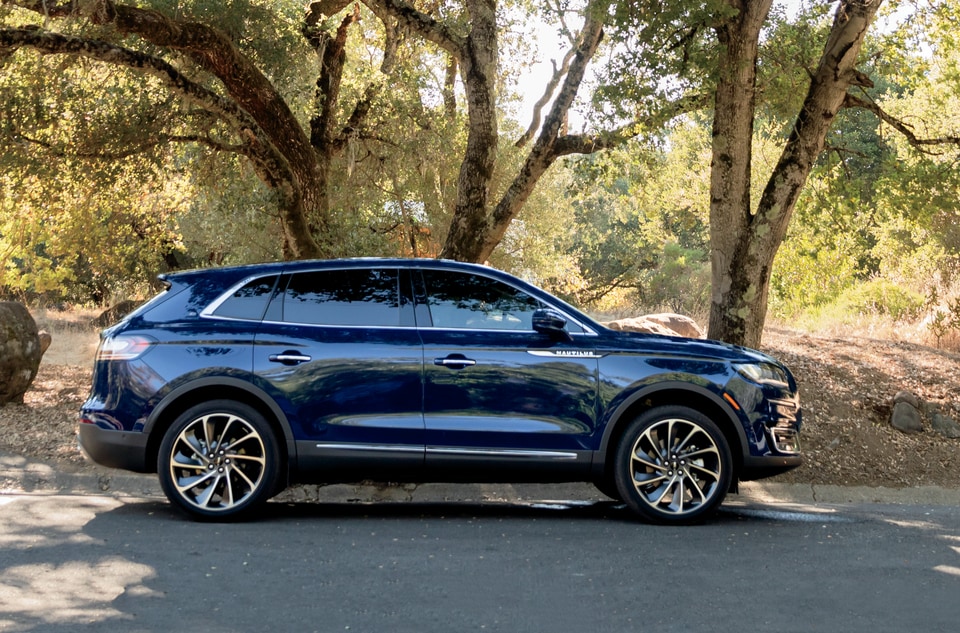 Exquisite Design Characterizes the New Lincoln Nautilus
The Lincoln Nautilus enjoys exquisite interior and exterior design features. This SUV boasts aerodynamic exterior curves that work to decrease air resistance while at the same time promoting aesthetic good looks. That said, the exterior of this vehicle is made for more than just good looks, and it includes features that are both eye-catching and eminently useful. With its devotion to luxury, the new 2020 Lincoln Nautilus works hard to keep Napavine occupants comfortable in various ways.
One important way is through sound suppression, and the Nautilus has detailed features that work to eliminate irritating external noises. For example, the glass in both front doors as well the windshield is made from specially laminated acoustic material that mitigates incoming sounds.
Underneath the vehicle, tough panels absorb sound emanating from the road to extend protection levels yet further. For an ultimate twist, the new Lincoln Nautilus also has active acoustic deadening technology that can broadcast special frequencies from the vehicle speakers.
The new Lincoln Nautilus is easy to see with its presentation of a wide variety of LED lights. These include LED lights in the rear for backup lamps and taillights as well as dynamic signature lighting lamps in the front that extend driver vision. When refueling time comes around, passengers and drivers need not get their clothes soiled with the availability of the easy-to-use capless fuel filler system. Plus, the liftgate includes power operation and an available sensor that responds to motions from hands or feet.
Lincoln Nautilus Technological and Interior Tools
On the interior and technology fronts, the 2020 Lincoln Nautilus is a sight to see. It includes room for up to five passengers, and the seating arrangements are unique. For example, front-seat passengers get to enjoy power-operated seats with wide varieties of comfort settings. The 10-way power seat on the driver's side also includes a memory function, and all seats have ventilation and heating availability.
The standard seats are just the beginning, because the new Nautilus also offers the services of the specialized Ultra Comfort front seating system. These seats have no less than 22 ranges of motion, and they come with incredible extras such as Active Motion Massage technology, comprehensive head support, and even power thigh-extenders.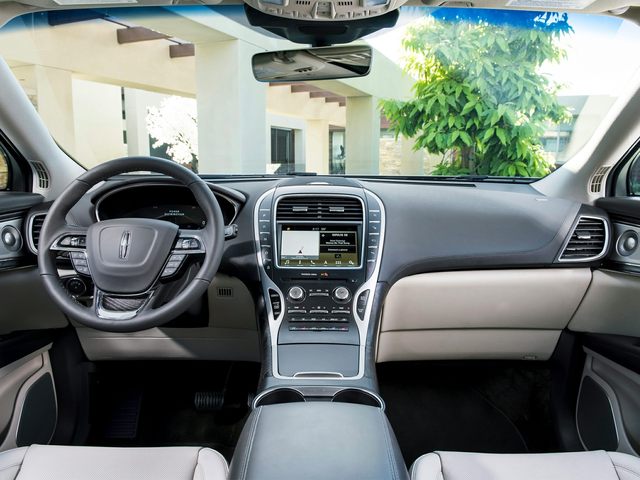 As drivers and passengers relax in serene comfort, they can enjoy service from the Lincoln Nautilus deluxe sound system. Designed by the iconic Harman Kardon® brand, the Revel Ultima sound system must be heard to be believed. Passengers can listen to a wide variety of media choices over no fewer than 19-speakers. The speakers are just the beginning, because the Revel Ultima system includes high-tech additions such as specialized waveguides, surround sound technology, and cabin tuning correction. The product of all these many features is crystal clear sound that maintains high fidelity across all frequencies.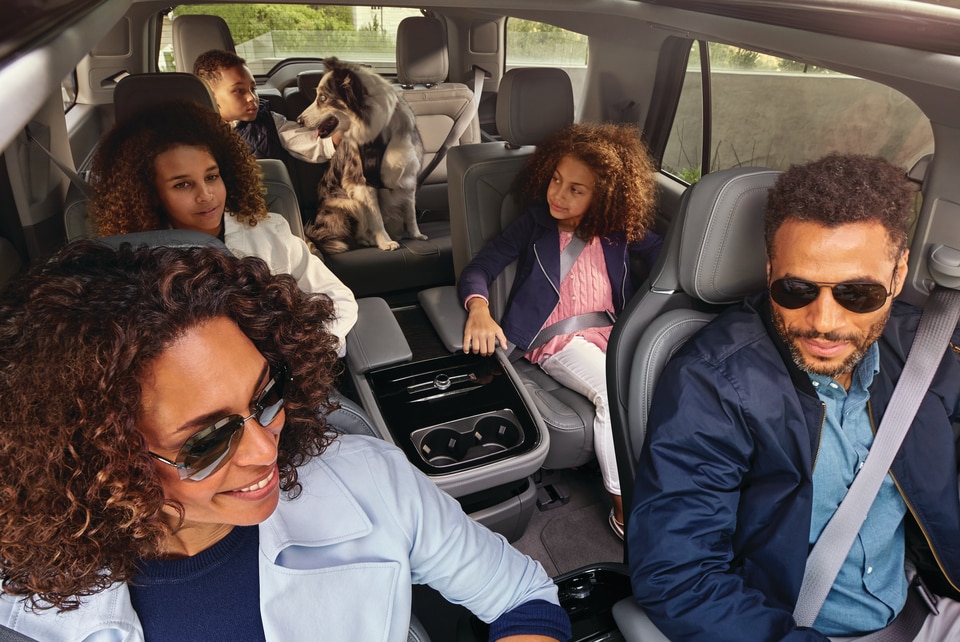 Your Safety is Important in the New Lincoln Nautilus
The new 2020 Lincoln Nautilus SUV extends its design excellence to the safety department. It includes plenty of passive and active safety features that work both internally and outside the vehicle to keep passengers safer. At the same time, it includes many semi-autonomous features that can help drivers out during long and short journeys. Portland, OR area drivers can count on competent support from an array of sensors and cameras that give them alerts in a timely manner.
The proprietary Lincoln Personal Safety System is a prime example of such technologies in action. This specialized and useful system includes a number of subsystems that each perform important safety-related functions. Such subsystems include the Front Passenger Sensing System, energy management retractors for seatbelts, restraint control modules, and seat position sensors.
Contact Columbia Lincoln, Serving Portland, OR
These features represent just a small fraction of the available options that the new 2020 Lincoln Nautilus brings to the table. Here at Columbia Lincoln, we can help you to learn more about this vehicle, schedule a test drive, or even have a brand-new vehicle delivered directly to your door. To hear more about these and other options, contact us today for a conversation with our helpful and friendly associates.
For stress-free financing on new Lincoln vehicles and certified scheduled maintenance in our service center, contact Columbia Lincoln today!
Hours
Monday

8:30 am 7:00 pm

Tuesday

8:30 am 7:00 pm

Wednesday

8:30 am 7:00 pm

Thursday

8:30 am 7:00 pm

Friday

8:30 am 7:00 pm

Saturday

8:30 am 6:00 pm

Sunday

Closed