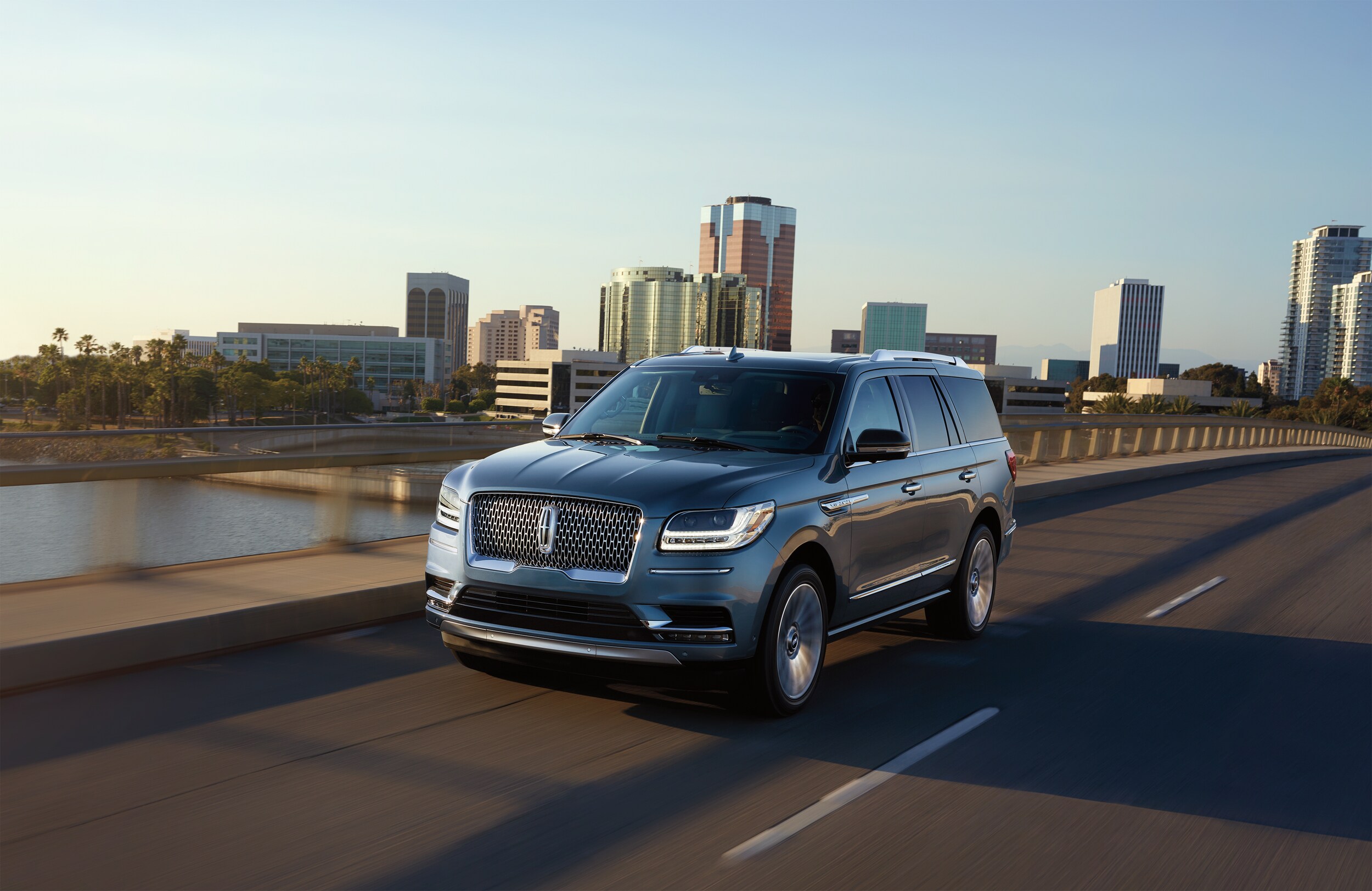 The 2019 Lincoln Navigator is a bold new way to drive. We are calling all Longview and Portland SUV drivers to explore the new Navigator and all it has to offer. We want you to drive with ease. In the 2019 Lincoln Navigator, every detail is designed to elevate your experience. From safety features to its power and design you'll fall in love with what driving was meant to be.
Design Features
The 2019 Lincoln Navigator has ample room for up to seven and the cabin that will make everyone want to join in the fun. From the moment you approach, the Lincoln Navigator leads the way. When your key fob is in detectable range, the autofold side mirrors project a signature Lincoln logo welcome mat on the ground below the doors. Also, as part of the Lincoln Embrace, the available power-deployable and illuminated running boards extend to greet you as you approach. This is very helpful in darker settings as they help lead the way and help you as you enter and exit the Navigator.
Performance
With a big SUV comes big power. The ten-speed transmission in the Lincoln Navigator helps to balance efficiency with performance. The ten independent shift points allow the engine to operate in its sweet spot and avoid the highs and lows that are associated with fewer gears. The 3.5L Twin-Turbocharged engine is capable of producing 450 horsepower and 510 pound to feet of torque. When paired with the six selectable Lincoln Drive Modes, form Conserve to Excite your Lincoln Navigator will perform just how you need to enjoy every time you hit the gas pedal.
We invite you to reserve a test drive today and come explore all the 2019 Lincoln Navigator has to offer. You deserve the VIP experience, and when you choose Lincoln, that is what you will receive. We are excited to work with you!
?